Professional Piano Lessons in London for Children and Adults, Beginners, Intermediate and Advanced Students



COVID-19 update:

WE ARE BACK TO IN-PERSON LESSONS !



However, as a preventative measure to ensure the wellbeing of students and teacher piano lessons continue to be run online as well in accordance with government guidance. To see more information about learning via Skype, FaceTime and Zoom please visit the page for online lessons

. Lessons are gradually returning to the face-to-face format in Marylebone as well as pupils' homes in some areas. But since the pandemic forced the realisation that online tuition works much better than expected and is also very convenient it will continue to be offered for those interested. For information on current regulations and their effect on music tuition please check the

ISM website

.




"Music is a moral law. It gives soul to the universe, wings to the mind, flight to the imagination, and charm and gaiety to life and to everything."
Plato

Music is much more than just a profession to practise, a hobby, an activity to pass time and free your mind, an interest or a development tool. Music is a universal language which exceeds the capacity of verbal expressivity and speaking this language can bring a human being to the verge of what the human mind can grasp with its intellectual facilities. It can expand consciousness and connect to unknown realms of reality. Through music you can express and experience expressions of thoughts and emotions, brief insights and stories, fear and reverence, happiness and fulfilment and much more. Music is not only an island of life in the storming ocean of materialism and instant entertainment, a refuge and salvation from the speed and superficiality of the modern time, it is also a rich heritage which spans through many centuries, containing many different directions and accommodating various kinds of tastes. Making music connects us to the greatest of times long past and through them breaks through many of the divides of contemporary existentialism.

So, let's delve…

Having studied both piano performance and musicology and having actively followed interests in literature, philosophy, religion, other arts and further music-related disciplines, Natalia has a versatile and holistic approach to teaching piano. While there are intrinsic components of serious attention directed towards technique, reading skills, theory, analysis, musical understanding and further necessities, interdisciplinary connections are also explored and wrapped in individual imagination. As August Strindberg said, "Everything can happen, everything is possible and probable. Time and place do not exist; on a significant bases of reality, the imagination spins, weaving new patterns; a mixture of memories, experiences, free fancies, incongruities and improvisations."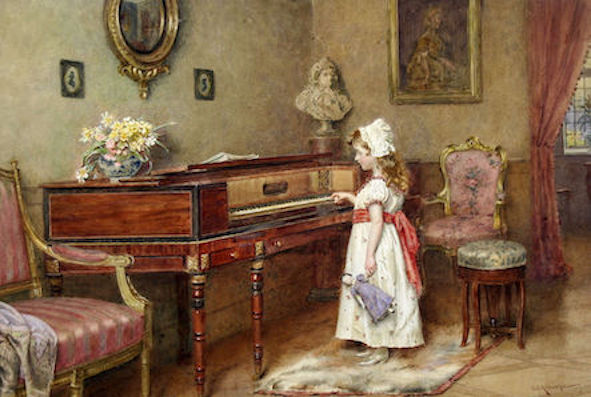 (George Goodwin Kilburne Piano Practice)



🎹
What exactly are piano lessons here?
Lessons are only held on individual basis, there is no group tuition
All levels from complete beginners to diploma/degree standard
All ages from 3 years onwards
All studio lessons are held on high-quality grand pianos such as Steinway, Yamaha etc.
Lessons can be conducted in English, German or Russian (bilingual / full professional proficiency)
Lessons take place at Steinway, Music Studios and Bluthner Piano Centre in central London and at students' homes in central, south east, north west, south west and west London. Please check the Location pages for further information
Lessons can be either regular with an agreement or they can be booked irregularly on an ad-hoc basis, please check the Policy for more details
All regular students have access to an extensive music library from which they can borrow sheet music, books, recordings, magazines etc.; pupils receive systematic advice and there is an online catalogue for own-choice borrowing
All regular students have access to the non-public sections of the website
What are the educational goals / components of lessons? —> More on the About page

Depending on the age, level and circumstances of a pupil, tuition goals will be balanced with individual tailoring consisting of the following components:

The main educational goal is to develop a pupil into an independently thinking and functioning pianist or piano amateur, equipped with all necessary skills for making music without the need of a teacher
Incorporating musical development into overall personality development holistically
Developing functional reading skills
Building up or improving technique
A decent grasp of music theory is a very important learning component without which playing the piano would be essentially impossible
Developing logical and imaginative interpretations based on knowledge of style and compositional backgrounds of pieces students play
Furthering an understanding and appreciation of music as well as its cultural and historical background
Working on fitness and health problems as they arise, on relaxation techniques and anxiety issues in performance at any level
Pupils' Exams and Performances —> More on the News page
Pupils are encouraged to participate in various kinds of performance opportunities but they can certainly also choose not to participate
Internal non-public performance events called Piano Hours are organised on a regular basis and give pupils the opportunity to play for each other, learn to produce constructive criticism and also provide a social setting for making friends
Pupils can be prepared for ABRSM, Trinity College or LCM exams
Pupils can be prepared for concerts, festivals, competitions, exams, auditions for scholarships and entrance exams for specialist music schools, music colleges and universities.
Pupils' Successes —> More on the News page
Some of the Latest Uploaded Teaching and Performance Videos and Audio Recordings

More recordings can be found on the Media pages.

















And some video recordings of pupils from lessons and Piano Hours

More recordings can be found on the Media pages.













Location of Lessons

The studio locations are in Marylebone and Hither Green but home lessons can also be booked in a variety of other areas, among them Lee, Blackheath, Lewisham, London Bridge, Waterloo, Paddington, Holland Park, Ladbroke Grove, St John's Wood, Swiss Cottage, Kilburn, South Hampstead, Maida Vale, Finchley Road, West Hampstead, Westminster. The postcodes possible for home tuition are among others W1, W2, W9, W10, NW1, NW8, NW3, NW5, NW6, WC1, WC2, N1, N7, SW1, SW3, SW5, SW7, SW8, SE11, SE1, EC4, EC1. If you live elsewhere but are interested in booking home lessons please get in touch to check if there are enough availabilities for that. More details can be found on the location pages.




How To Book a Consultation Lesson

To get in touch please send an email to contact@pianolessons-london.co.uk or call on 07454766539.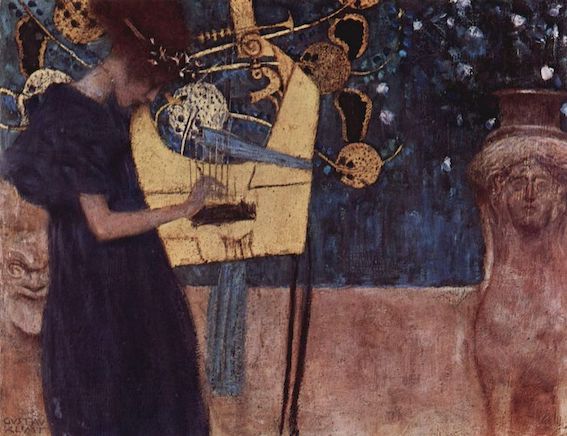 (Gustav Klimt The Music)





Piano Lessons London | Online Lessons | NHS Offer | COVID-19 | Piano Teacher | About Lessons | Ethos | Music Library | Tuition Scholarships | Location | FAQ | Performance | Teaching Schedule | News | Media | Links | Reviews | Policy | Blog | Contact