Classical Piano Lessons in London for Children (3+) & Adults | Beginners, Intermediate & Advanced



📖

"The piano as a medium for expression is a whole world by itself. No other instrument can fill or replace its own say in the world of emotion, sentiment, poetry, imagery and fancy."
(Leopold Godowsky, one of the greatest giants among legendary pianists)

Music is much more than just a profession to practise, a hobby, an activity to pass time and free your mind, an interest or a development tool. Music is a universal language which exceeds the capacity of verbal expressivity and speaking this language can bring a human being to the verge of what the human mind can grasp with its intellectual facilities. It can expand consciousness and connect to unknown realms of reality. Through music you can express and experience expressions of thoughts and emotions, brief insights and stories, fear and reverence, happiness and fulfilment and much more. Music is not only an island of life in the storming ocean of materialism and instant entertainment, a refuge and salvation from the speed and superficiality of the modern time, it is also a rich heritage which spans through many centuries, containing many different directions and accommodating various kinds of tastes. Making music connects us to the greatest of times long past and through them breaks through many of the divides of contemporary existentialism.





So, let's delve…

Having studied both piano performance and musicology and having actively followed interests in literature, philosophy, religion, other arts and further music-related disciplines, Natalia has a versatile and holistic approach to teaching piano. While there are intrinsic components of serious attention directed towards technique, reading skills, theory, analysis, musical understanding and further necessities, interdisciplinary connections are also explored and wrapped in individual imagination. As August Strindberg said, "Everything can happen, everything is possible and probable. Time and place do not exist; on a significant bases of reality, the imagination spins, weaving new patterns; a mixture of memories, experiences, free fancies, incongruities and improvisations."

📖 "The pianoforte is the most important of all musical instruments: its invention was to music what the invention of printing was to poetry."
George Bernard Shaw, in Fortnightly Review, 1894, 'The Religion of the Pianoforte'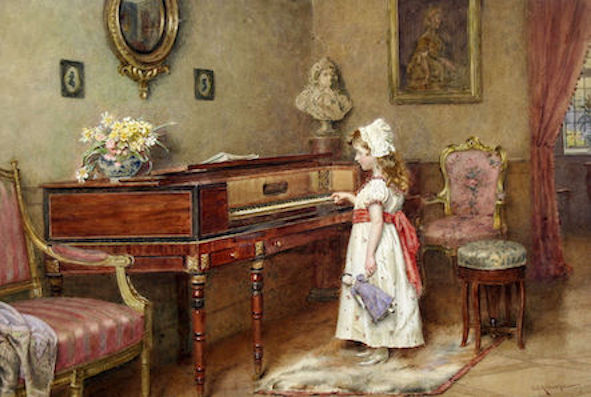 (George Goodwin Kilburne Piano Practice)


What exactly are piano lessons in this studio in London?



🎵

All piano lessons are held on individual basis; we do not believe that group tuition is a functional format for learning piano



🎵

All levels: Beginners, intermediate, advanced, graded exams, diplomas, professional preparations



🎵

All ages: Children and adults of all ages from 3 years onwards are equally welcome. Read more about beginners and advanced piano lessons for children and adults of different ages and levels



🎵

Locations: Piano lessons take place at the Bluthner Piano Centre, Steinway Hall, The Music Studios in Marylebone and at students' homes in central, south east, north west, south west and west London across zones 1-2-3; online classes are available between 6am and 10pm UK time. Visit the Location and Schedule pages for further information



🎵

Online piano lessons are available every day 6am - 10pm UK time. For online classes to work please check your internet connection and procure a device with a bigger screen such as a laptop or tablet. Phones could be used in emergencies but they are really not the most ideal of all devices for online tuition. Please visit the page Online Piano Lessons for more information.



🎵

All in-studio lessons are held on high-quality grand pianos such as Yamaha, Steinway, Irmler etc.



🎵

Prepare for graded piano and theory exams (ABRSM or Trinity), diplomas, auditions, competitions, festivals, concerts



🎵

Or discover music through learning piano at any age or level without exams, competitions or performances



🎵

Piano lessons can be offered in English, German or Russian (bilingual / full professional proficiency)

🎵 Start regular tuition any time or book lessons on ad-hoc basis; visit the Policy page for more details

🎵 All regular students have access to an extensive music library from which they can borrow books, recordings, magazines etc.; pupils receive systematic advice and there is an online catalogue for own-choice borrowing



🎵

All students have access to the non-public sections of the website


What are the educational goals and components of lessons? Values & Ethos



📖

"Teach the children to think, show them how, and how to apply thought to life and fact, and fancy, and music, and you will have a nation less influenced by the daily press, and seeking more earnestly the things that really matter: in other words a musical nation."
Alec Rowley Do's and Don'ts for Musicians. A Handbook for Teachers and Performers

Depending on the age, level and circumstances of a pupil, tuition goals will be balanced with individual tailoring consisting of the following components:



🎵

The main educational goal is to develop a pupil into an independently thinking and functioning pianist or piano amateur with a life-long passion for music



🎵

Clarity in the thinking process is the key to learning piano



🎵

To equip pupils with all necessary skills for making music without the need of a teacher



🎵

Enjoying exploring music and everything that is related and relevant in context - music history, literature, the arts, history, philosophy etc.



🎵

Sharing the joy of music with others in ensemble playing



🎵

Incorporating musical development into overall personality development holistically



🎵

Growing in confidence and self-belief



🎵

Developing functional reading skills, technical accuracy, musicianship and sound quality



🎵

Learn to play with a beautiful tone from the very first lesson or improve your touch at an advanced level.



🎵

Grasping music theory in an interesting way; music theory is a crucial component without which learning to play the piano would be essentially impossible



🎵

Developing logical and imaginative interpretations based on knowledge of style and compositional backgrounds of piano repertoire students play



🎵

Furthering an understanding and appreciation of music as well as its cultural and historical background



🎵

Working on fitness and health problems as they arise, on relaxation techniques and anxiety issues in performance at any level; Natalia's technical approach resolves pains and as well as problems related to movement and strain



🎵

Realising that learning can be exciting, fun, aspirational and inspirational



🎵

Opening eyes to the multiplicity of learning and performing opportunities



🎵

Creating environments and opportunities for pupils to be praised and feel appreciated for their achievements

Read more on the About Lessons and Ethos pages.


Pupils' Exams and Performances



🎵

Pupils are encouraged to participate in various kinds of performance opportunities but learners who choose not to participate are also equally welcome

🎵

Internal non-public performance events called Piano Hours (please see the News for more details) are organised on regular basis and give pupils the opportunity to play for each other, learn to produce constructive criticism and also provide a social setting for making friends and enjoying piano music in a social framework

🎵

Pupils can be prepared for ABRSM or Trinity College piano and music theory exams, concerts, festivals, competitions, auditions for scholarships and entrance exams for specialist music schools, music colleges and universities.

Read more on the News and Pupils' Successes pages.


Pupils' Successes



🎵

Distinctions in ABRSM piano & theory exams

🎵

Distinctions, 1st and other top prizes in competitions and festivals such as the German national music competition Jugend musiziert, Leigh-On-Sea Competitive Festival of Music & Drama, West London Pianoforte Festival, Maidstone Music Festival, Farnham Competitive Music Festival

Read more on the News and Pupils' Successes pages.


Recordings of Live Performances and Music for Piano Lessons

More recordings including pupils' recordings can be found on the Media pages.

Mozart Piano Concerto No. 9 KV 271 "Jeunehomme"
Philharmonie Berlin
Natalia Loresch, piano
Rüdiger Trantow, conductor



J S Bach Well-Tempered Clavier II, Prelude and Fugue in G Major, BWV 884
Natalia Loresch, harpsichord, at the Royal Academy of Music London



J S Bach Well-Tempered Clavier I, Prelude and Fugue in G-sharp minor
Natalia Loresch, clavichord, at the Royal Academy of Music London



From the project "Repertoire Recordings for Piano Lessons":
Carl Reinecke Libellen im Sonnenschein/Dragonflies in Sunlight from Notenbuch für kleine Leute/Notebook for Little People, Op. 107
Natalia Loresch, piano



From the project "Repertoire Recordings for Piano Lessons":
Ernest Bloch Lullaby from Enfantines
Natalia Loresch, piano




Location of Lessons

The main studio locations are the Bluthner Piano Centre and Music Studios in Marylebone but in-home piano lessons can also be booked in a variety of other areas (subject to availability), among them:

🎵

Central London: Westminster, Marylebone, Mayfair, Soho, Holborn, London Bridge, Waterloo, Paddington, Covent Garden, Kensington, Chelsea, Southwark



🎵

South London: Battersea



🎵

South East London: Hither Green, Lee, Blackheath, Lewisham, Catford, Bromley,



🎵

North West London: St John's Wood, Swiss Cottage, Kilburn, South Hampstead, Maida Vale, Finchley Road, West Hampstead, Camden



🎵

West London: Holland Park, Ladbroke Grove

The postcodes possible for home tuition are among others W1, W2, W9, W10, NW1, NW8, NW3, NW5, NW6, WC1, WC2, N1, N7, SW1, SW3, SW5, SW7, SW8, SE11, SE1, SE3, SE6, SE13, EC4, EC1. If you live elsewhere but are interested in booking home lessons please get in touch to check if there are enough availabilities for that. More details can be found on the location pages.


How To Enquire or Book a Consultation Lesson

For any questions or to book a consultation piano lesson please feel free to call or send an email:



☎️

+44 (0) 7454766539




📮

contact@pianolessons-london.co.uk




Find us on social media:



👍

Facebook Page


☀️

Twitter page





And finally, as Nietzsche said, a life without music would indeed be a mistake because music is irreplaceable. Music is with us, in us and around us throughout our lifetimes whether we are aware of it or not.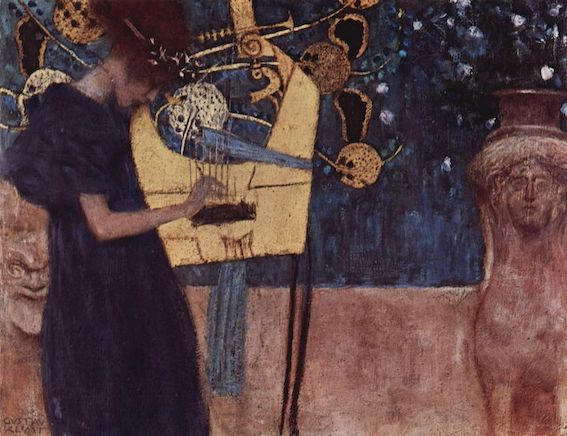 (Gustav Klimt The Music)


"Music is a moral law. It gives soul to the universe, wings to the mind, flight to the imagination, and charm and gaiety to life and to everything."
Plato


Piano Lessons London | Online Piano Lessons | Piano Teacher Bio | About Lessons | Piano Lessons for Beginners | Advanced Piano Lessons | Piano Lessons for Kids | Piano Lessons for Adults | Locations | Fees & Discounts | Results | Ethos | Music Library | FAQ | Performance | Piano Hours | Teaching Schedule | News | Media | Links | Reviews | Policy | Blog | Materials | Contact