📖

"Music is the one incorporeal entrance into the higher world of knowledge which comprehends mankind but which mankind cannot comprehend." Beethoven

Library for pupils



📖

"I have a passion for teaching kids to become readers, to become comfortable with a book, not daunted. Books shouldn't be daunting, they should be funny, exciting and wonderful; and learning to be a reader gives a terrific advantage." Roald Dahl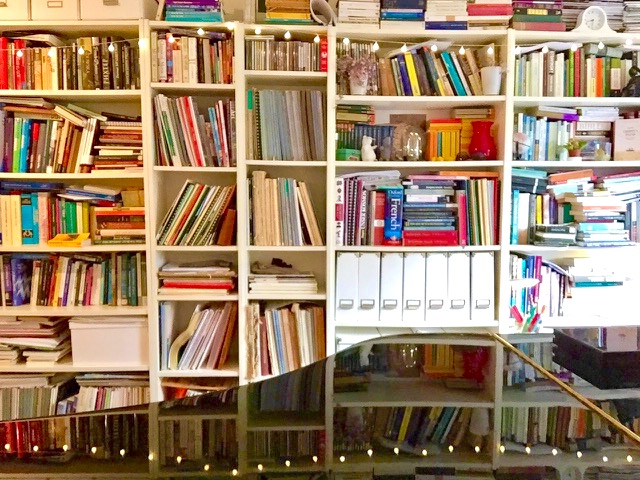 Over ten years ago, I started acquiring books which would be of interest for pupils - children as well as adults - in order to create a lending library. Now there are general introductory books for people who know very little about music as well as various more specific categories of books about theory, instruments, composers, musical eras, history, philosophy, aesthetics and many other things. My collection of academic and other books on music etc is also available for pupils.


Borrowing books is free and fines do not exist but there is a library book in which pupils and teacher sign when books are taken out and returned.


The financial organisation of the studio does not allow offering pupils free access to subscription services such as Naxos, Oxford Music etc but pupils are encouraged to explore these options individually.


Since the inception of the project a remarkably insignificant quantity of books has been withheld by pupils who refused to return items to the library and so the project continues in the hope that these occurrences remain in the minority.

Library Catalogue

A certain proportion of the music-related books is catalogued on LibraryThing.










Selection of Latest Additions
📚
PreTime Piano: Popular: Primer Level (PreTime Piano Series)
📚
PreTime Piano Jazz & Blues.: Primer Level (PreTime Piano Series)
📚
Chee-Hwa Tan
Piano Safari: A Child's Garden of Verses
📚
Beatrice Quoniam
Pianissimo - The Pianist's Repertory for Beginners (Le répertoire du pianiste pour les premières années
📚
Khoury, Marielle
Purcell: First Discovery Music
(First Discovery in Music (ABRSM))
📚
Clary, Mildred
Handel: First Discovery Music
(First Discovery in Music (ABRSM))
📚
de Bouchet, Paul
Schubert: First Discovery Music
(First Discovery in Music (ABRSM))
📚
de Bouchet, Paul
Bach: First Discovery Music
(First Discovery in Music (ABRSM))
📚
Beaumont, Oliver
Vivaldi: First Discovery Music
(First Discovery in Music (ABRSM))
📚
Henley, Darren
Famous Composers
(Naxos)
📚
Henley, Darren
More Famous Composers
(Naxos)
📚
Ameriks, Karl
The Cambridge Companion to German Idealism
📚
The Impressionists Handbook. The great works and the world that inspired them
📚
Immanuel Kant
Die drei Kritiken - Kritik der reinen Vernunft. Kritik der praktischen Vernunft. Kritik der Urteilskraft
📚
Maureen Cox
Harmony is fun in a nutshell
(2015)
📚
Emile Jaques Dalcroze
The Eurhythmics of Jaques-Dalcroze
📚
Henry Giroux
On Critical Pedagogy
📚
Johann Gottlieb Fichte
Die Wissenschaftslehre: Zweiter Vortrag im Jahre 1804 vom 16. April - 8. Juni
📚
David Crombie
Piano


📚
The Music of Life: Bartolomeo Cristofori & the Invention of the Piano
by Elizabeth Busch and Marjorie Priceman


📚
DK Art A Children's Encyclopedia


📚
Oliver Condy
Symphonies for the Soul - Classical Music to Cure any Ailment
📚
Anton Rubinstein Album for Piano


📚
Rubinstein, Anton
Music and Its Masters
(Classic Reprint)
📚
At the Piano With Women Composers (edited by Maurice Hinson)
📚
Catherine Weill
Chopin
(First Discovery: Music) (First Discovery in Music (ABRSM))
📚
Walcker, Yann
Beethoven
: First Discovery Music (First Discovery in Music (ABRSM))
📚
Yann Walcker
Wolfgang Amadeus Mozart
(First Discovery: Music) (First Discovery in Music (ABRSM))
📚
O'Brien, Eileen
Usborne Introduction to Music
(Internet-linked)
📚
Roger Scruton
Music As an Art

Latest update in February 2023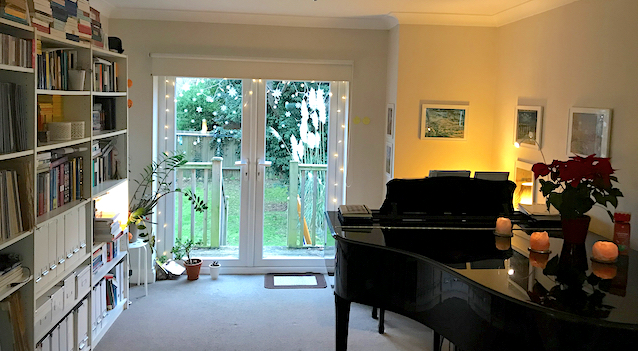 Piano Lessons London | Online Piano Lessons | Piano Teacher Bio | About Lessons | Piano Lessons for Beginners | Advanced Piano Lessons | Piano Lessons for Kids | Piano Lessons for Adults | Locations | Fees & Discounts | Results | Ethos | Music Library | FAQ | Performance | Piano Hours | Teaching Schedule | News | Media | Links | Reviews | Policy | Blog | Materials | Contact