Piano Lessons in South East London - Hither Green

The main location for piano lessons in south east London is in Hither Green SE6 / SE13. It is easily accessible from neighbouring areas such as Lewisham, Lee, Blackheath, Catford, Bromley, Eltham, Chislehurst etc. There is a good quality Yamaha grand piano which is suitable for beginners as well as advanced piano pupils, professional musicians and teachers, children, teenagers and adults. Online lessons are usually held at this location.



Visit the Piano Lessons London Homepage for an overview or read the pages in the About Piano Lessons section to find out about learning contents etc.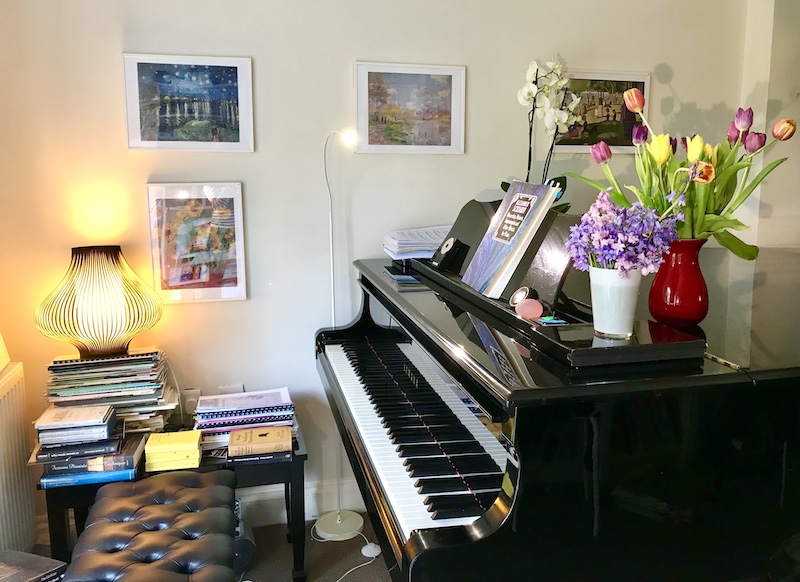 Closest transport links: Hither Green train station and bus 284, 181, 160, 202


Schedule & availability: weekdays 6am - 10pm and weekends 10am - 10pm.

Piano Lessons in South East London - In-Home Lessons

In-home piano lessons can also be booked in the following areas in south east London:

SE13, Hither Green (main location)
SE6, Catford, Hither Green
SE12, Lee, Grove Park
SE3, Blackheath
SE9, Eltham
SE4, Brockley, Honor Oak Park, Crofton Park
SE7, Charlton
BR7, Chislehurst
BR1, Bromley

Get in touch for more information.


☎️ +44 (0) 7454766539
📮 contact@pianolessons-london.co.uk

















Piano Lessons London | Online Piano Lessons | Piano Teacher Bio | About Lessons | Piano Lessons for Beginners | Advanced Piano Lessons | Piano Lessons for Kids | Piano Lessons for Adults | Locations | Fees & Discounts | Results | Ethos | Music Library | FAQ | Performance | Piano Hours | Teaching Schedule | News | Media | Links | Reviews | Policy | Blog | Materials | Contact