Piano Lessons in South East London - Hither Green, Lewisham, Lee, Blackheath, Eltham etc.

The main location for piano lessons in south east London is in Hither Green SE6 / SE13, located just off the South Circular. It is easily accessible from neighbouring areas such as Lewisham, Lee, Blackheath, Catford, Bromley, Eltham, Chislehurst, Dartford, Mottingham, Horn Park, Ladywell, Elmstead, Honor Oak, Beckenham, Charlton, East Dulwich, Sydenham, Brockley etc. There is a good quality Yamaha grand piano which is suitable for beginners as well as advanced piano pupils, professional musicians and teachers, children, teenagers and adults. Online lessons are usually held at this location.



Yamaha pianos have been the pianos of first choice of many great and famous artists, among them Oxana Yablonskaya, Byron Janis, Olga Kern, Maria João Pires, Alexander Kobrin, Artur Pizarro and many others.



The library from which pupils can borrow books etc. is also situated at this location. The collection is constantly growing and books are often added with consideration of current pupils' needs. Requests for new acquisitions are also accepted.



Visit the Piano Lessons London Homepage for an overview or read the pages in the About Piano Lessons section to find out about learning contents etc.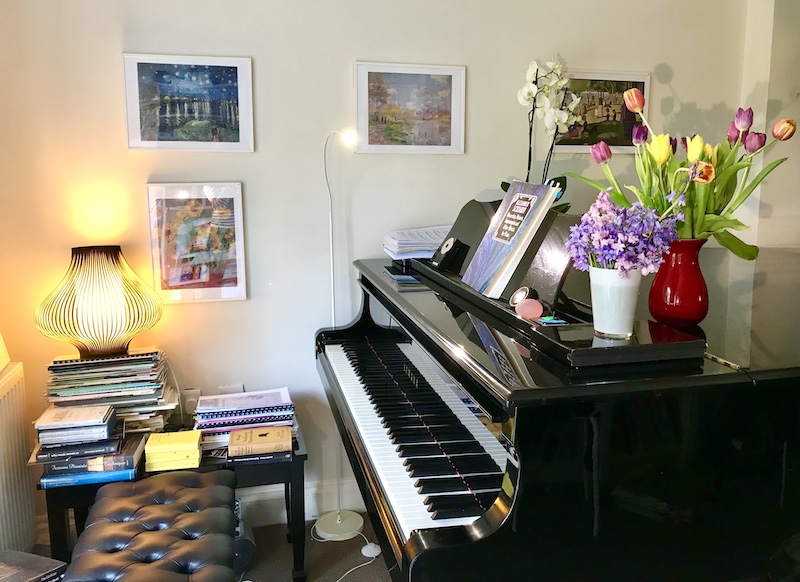 Closest transport links: Hither Green (closest), Lee, Blackheath and Catford train stations and busses 284, 181, 160, 202.


Schedule & availability: weekdays and Sunday.

Piano Lessons in South East London - In-Home Lessons

In-home piano lessons can also be booked in the following areas in south east London:

SE13, Hither Green (main location)
SE6, Catford, Hither Green
SE12, Lee, Grove Park
SE3, Blackheath
SE9, Eltham
SE4, Brockley, Honor Oak Park, Crofton Park
SE7, Charlton
BR7, Chislehurst
BR1, Bromley
Get in touch for more information:



☎️

+44 (0) 7454766539


📮

contact@pianolessons-london.co.uk

No one is ever charged for asking any number of questions!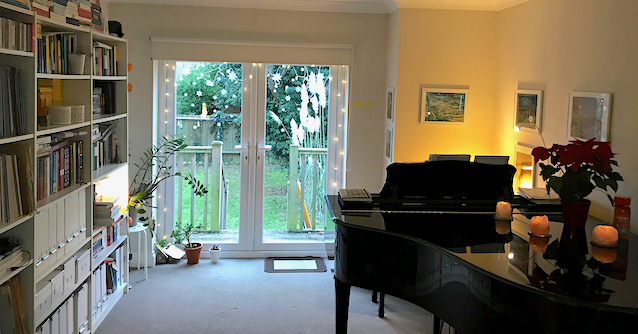 Update

There are currently no availabilities at this location but please check out the studios in Marylebone and Soho (

👉

go to the location pages) where there is a variety of slots available on Tuesdays, Wednesdays, Thursdays, Saturdays and Sundays.



Or 👉 drop an email to join the waiting list for lessons in Hither Green or the neighbouring areas.







Piano Lessons London | Online Piano Lessons | Piano Teacher Bio | About Lessons | Piano Lessons for Beginners | Advanced Piano Lessons | Piano Lessons for Kids | Piano Lessons for Adults | Locations | Fees & Discounts | Results | Ethos | Music Library | FAQ | Performance | Piano Hours | Teaching Schedule | News | Media | Links | Reviews | Policy | Blog | Materials | Contact