📖

"Music is a kind of inarticulate, unfathomable speech, which leads us to the edge of the infinite, and impels us for a moment to gaze into that." Thomas Carlyle

Piano Teacher & Concert Pianist - Natalia Loresch - Biography

I was born into a family of Russian-German musicians (pianists and a conductor) in Russia and received my first (as well as ongoing) piano lessons from my mother, continuing in St Petersburg with Valentina Nikiforova, a student of Olga Kalantarova who was herself a student and assistant of Anna Yessipova. Yessipova was a student and long-standing assistant of Theodor Leschetizky, one of Europe's most significant piano pedagogues who was a significant corner stone in the establishment of the Russian piano school. I began playing on stage at the age of eight and had a solo performance in the Glinka Chapel in St Petersburg three years later playing Rachmaninov. At the age of 13 I graduated from music school (2 years ahead of the Russian educational schedule) with a diploma with distinctions in all subjects (including piano, chamber music, accompaniment, choir, music theory, music history and composition). In 1995 I emigrated with my family to Germany and became a pupil of Prof. Conrad Hansen, a student of the legendary Edwin Fischer, in Hamburg. While in Hamburg, several prizes and scholarships were won at the national German competition Jugend musiziert, the International Steinway Piano Competition Hamburg as well as various other competitions. Subsequently I was accepted at the specialist school Carl-Philipp-Emanuel-Bach Musikgymnasium in Berlin and later went on to study solo piano performance (Hauptfach Klavier) at the Universität der Künste (formerly Hochschule der Künste) in Berlin in the class of Prof. Pascal Devoyon.

I first came to London in 2006, where I continued my studies in solo piano performance with Piers Lane and Kathryn Stott as well as harpsichord with Virginia Black and an exploration of the clavichord on the MMus programme at the Royal Academy of Music. I have taken part in masterclasses with Dang Thai Son, Rainer Becker, Christopher Elton, Felix Gottlieb, Stanislav Pochekin, Oxana Yablonskaya, Sir Peter Maxwell-Davies, Bernard d'Ascoli, Victor Rosenbaum, Kenneth Gilbert, Julian Jacobson and Stephen Savage and have also had further lessons with Lilya Silberstein, Hartmut Rohde, Daniel Hoexter, Michael Dussek, Michael Roll and Terence Charlston.

I have won prizes at several competitions including the Hastings International Piano Concerto Competition where I won the first and the Sir Philip Ledger Prize in 2007. I have also been the recipient of the Oscar und Vera Ritter Scholarship, the Paul Hindemith Scholarship, the Myra Hess Award and the Sir Richard Stapley Educational Trust Award.

I have given soloist and chamber music performances in the Musikhalle in Hamburg, the Summer Festival Sommerfestspiele Mecklenburg-Vorpommern, the Philharmonie Berlin performing a Mozart Concerto, the Warehouse in London playing with the Manson Ensemble, the Messiaen South Bank Festival 2008 in London and she also appeared in St. John's Smith Square playing the Schumann Concerto in November 2007. I am constantly expanding my repertoire, exploring contemporary and unknown older classical music with interest, working in different chamber music groups at various times and am also pursuing my interest in musicology which lead me to completing another masters in historical musicology at Royal Holloway University of London and other projects.

Within the realms of academia, I have given papers on various aspects of music theory and piano performance at the IMR Interconnections Conference and the RMA Postgraduate Student Conference and a lecture recital at RAM juxtaposing performances of Bach's Well-Tempered Clavier on the piano, harpsichord and clavichord. A review was published in Early Music, Oxford University Press. The research focused on Bach's Well-Tempered Clavier, German Baroque music theory and early 20th-century pianism in the light of cultural studies.

I have also been involved with chamber music and has accompanied various instrumentalists as well as singers and choirs in concerts, exams and competitions. Being especially interested in ensemble playing and accompaniment I am expanding my network of singers and instrumentalists and am also taking on accompaniment work for examinations, concerts, competitions etc.


Piano Teaching and Education

I have been giving piano lessons in London and Berlin since 2003. Life is a give-and-take and learning without giving something back does not really make much sense. Teaching has been a major way of giving back knowledge and skills as well as a very serious interest. I have invested a lot of time into studying different teaching methodologies, histories, philosophies, repertoires, curriculums and educational systems in general from the onset of thought in writing. Hereby Rudolf Steiner's writing on education in general were a special influence. As a result of the merge of the Russian, German, French and British performance and teaching traditions I have formulated my own teaching curriculum which is rooted in the aforementioned schools of pianism. My approach to teaching is motivational, serious and systematic and also advances a better understanding of music as well as the enjoyment of playing piano and making music. The idea is to attempt reaching the highest possible quality which an individual could achieve without killing their interest in music. Therefore I study the individual personality and way of learning of each pupil and teach them according to their individuality. The happiness and wellbeing of pupils is always a primary concern. My pupils achieve distinctions in exams and win top prizes in competitions as a result (see the News page for more details) and develop their musical interests as well as undertakings into a life-long passion.

As a teacher I am very painstaking and work with clear and incisive remarks, supported by frequent illustrations of single passages and whole pieces at the piano. I take infinite trouble to work out each detail perfecting it. I am very patient with pupils of all levels and abilities, always respecting pupils for trying hard rather than showing off mere talent without the former, and grow very enthusiastic over teaching when progress is in sight.

There are teachers who attempt to teach pupils something they either cannot understand or do themselves. And there are teachers who can play but cannot explain how to do it, having no interest in the ongoing systematic background work without which pianistic ability does not materialize. I combine performance and teaching with a systematic approach and explain how it is done. I know how to choose and produce which effects, and can explain as well as demonstrate these causations, choices and ways of making to pupils with exactness and minutest detail.


At the moment there is a book for little pupils in preparation as well as an ongoing recording project for learning repertoire for pupils. For more information on teaching please visit the About Lessons pages.


Musikfestspiele Mecklenburg-Vorpommern, 1997
Brahms Liebesliederwalzer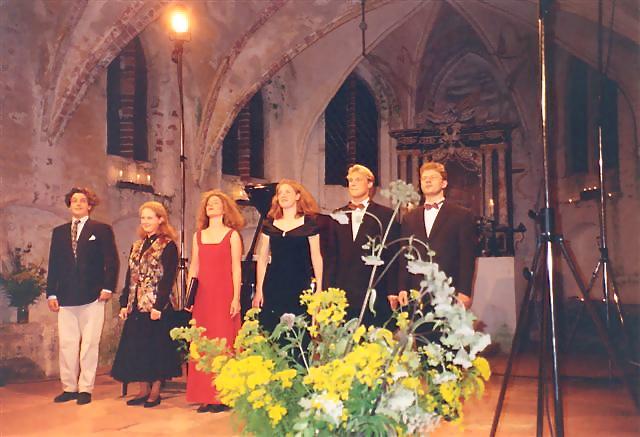 Philharmonie Berlin, 2000
Mozart Concerto Jeunehomme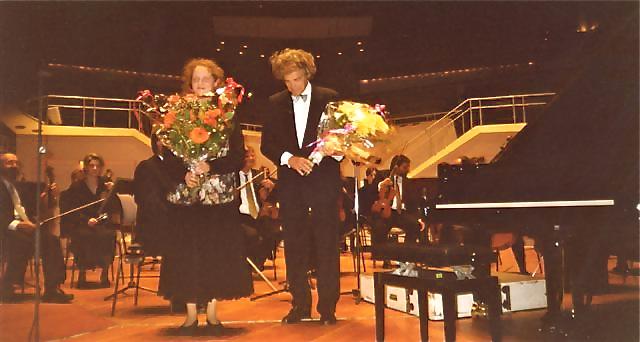 After winning the Hastings International Concerto Competition in 2007: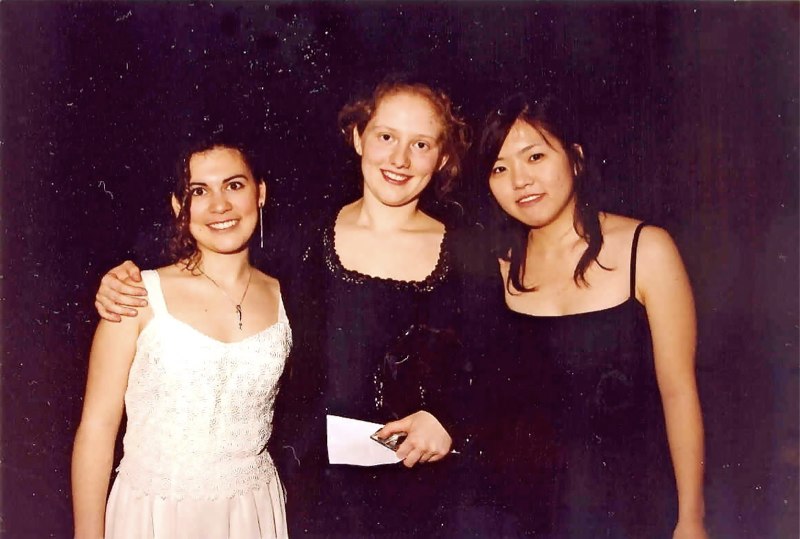 Royal Academy of Music, 2008
Lecture Recital - Bach's Well-Tempered Clavier on the Modern Piano, Harpsichord and clavichord



From a recent concert just before the pandemic: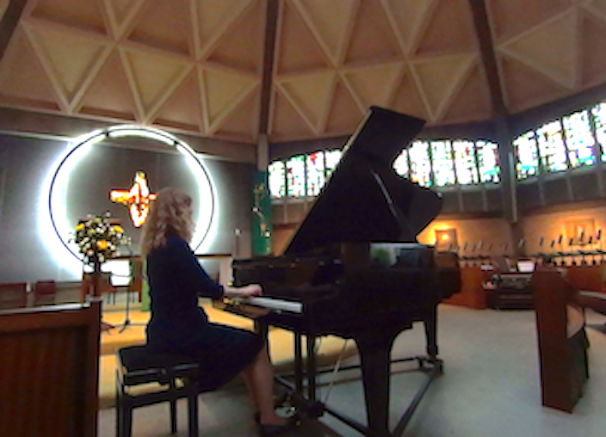 Recording project for lessons during the pandemic:




Other Interests

I have also pursued a range of other interests such as Baroque music theory, composition, playing the violin, recorder and flute, languages, literature, philosophy, theology, religions, poetry, photography, history, law and writing. A few earlier pictures from decades ago are on a blog on https://natashaloresch.wordpress.com/ and some more recent photographic experiments can be found on Flickr on https://www.flickr.com/photos/natashaloresch/. See a few excepts on the side of this page.




My Teachers

Ludwig van Beethoven
Piano Concerto No 4 in G Major op 58


Conrad Hansen

, piano
Philharmonic Orchestra of Berlin
Wilhelm Furtwängler, conductor
Recorded in 1943



Ravel Gaspard de la Nuit


Pascal Devoyon

, piano (live recording in 1978)



Camille Saint-Saëns
Concerto pour piano et orchestre N°2 en sol mineur


Pascal Devoyon

, piano
Orchestre Symphonique Français
Laurent Petitgirard, conductor





Chopin Nocturnes
Piers Lane, piano







Mokranjac Seven Etudes for Piano
Piers Lane, piano







Piers Lane Goes to Town
Piers Lane, piano







Songs of Comfort & Hope
Yo-Yo Ma, cello
Kathryn Stott, piano







Astor Piazzolla Le Grand Tango
Yo-Yo Ma, cello
Kathryn Stott, piano







Handel "The Harmonious Blacksmith" Suite For Harpsichord No.5 in E Major, HWW 430
Virginia Black, harpsichord







Rameau Les Cyclops
Virginia Black, harpsichord







J.S. Bach: Goldberg Variations, BWV 988
Virginia Black, harpsichord














Piano Lessons London | Online Piano Lessons | Piano Teacher Bio | About Lessons | Piano Lessons for Beginners | Advanced Piano Lessons | Piano Lessons for Kids | Piano Lessons for Adults | Locations | Fees & Discounts | Results | Ethos | Music Library | FAQ | Performance | Piano Hours | Teaching Schedule | News | Media | Links | Reviews | Policy | Blog | Materials | Contact